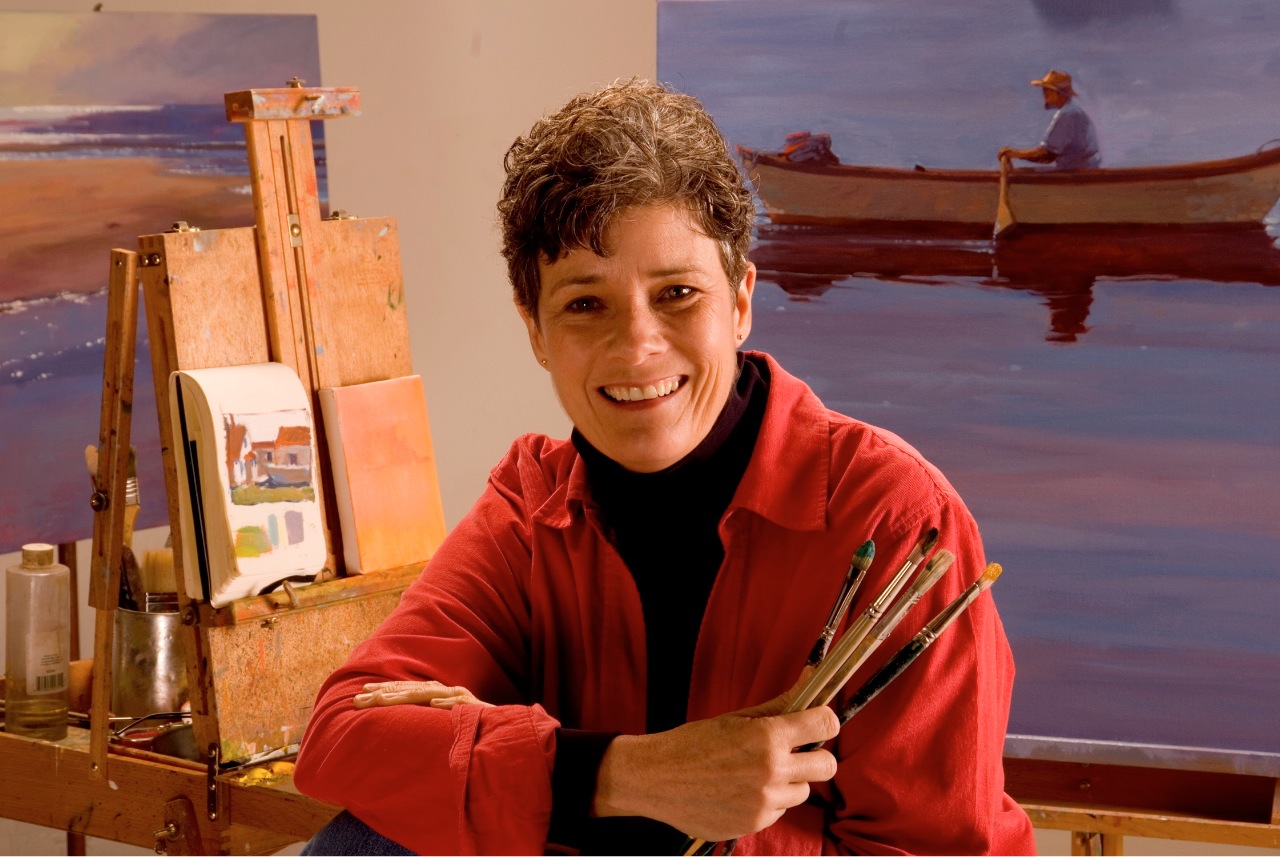 "Before I begin painting, I like to go to the place and stand still. Arriving there quietly, I hear the sounds that normally go unnoticed. I smell the air and feel the temperature of the day. I see colors in shadows, the crispness or haze in the air and the dramatic effects of sunlight. These experiences all become part of the painting."
With paints, brushes, canvas, and easel, Beth Ellis captured the sense of place and moment in her paintings. A celebrated plein air artist, she described herself as a colorist who delighted in the beauty of New England, from the rural forests and farmlands of Connecticut, to the beaches and marshes along Maine's rocky coast.
As a young girl, Beth spent summers in Maine, often visiting Perkins Cove in Ogunquit—long known as an artist colony. In 2002, her life came full circle when she opened the Beth Ellis Cove Gallery in Perkins Cove showcasing her passion for painting the Coast of Maine. Beth's evolving work continues to be appreciated by residents and visitors who are captivated by her colorful and personal interpretations of the Wells/Ogunquit seashore area.
In the cooler months Beth worked out of her Connecticut studio, and could often be found outside at the easel capturing the fields, farms and barns that were nestled around her winter home. As an elected member of the Connecticut Plein Air Painters Society, she helped build a successful collaboration between the society and the CT Farmlands Trust, finding ways for artists to support the preservation of farmlands in the state.
As a graduate of Paier College of Art in Connecticut, Beth enjoyed a full career as a designer/illustrator and then exhibited for over 15 years in top juried shows in the east, winning numerous awards. Today her work can be found in private and corporate collections from coast to coast.
In 2006, Beth received a great honor when American Artist Magazine featured her paintings. A noted reviewer, writing about Beth's exhibit at the prestigious Bushnell Promenade Gallery in Hartford, CT, expressed the amazing impact and beauty of Beth's work to the art world, when he described her paintings as "… works of sweeping movement and unexpected color notes…Ellis can wrench the heart with her color."